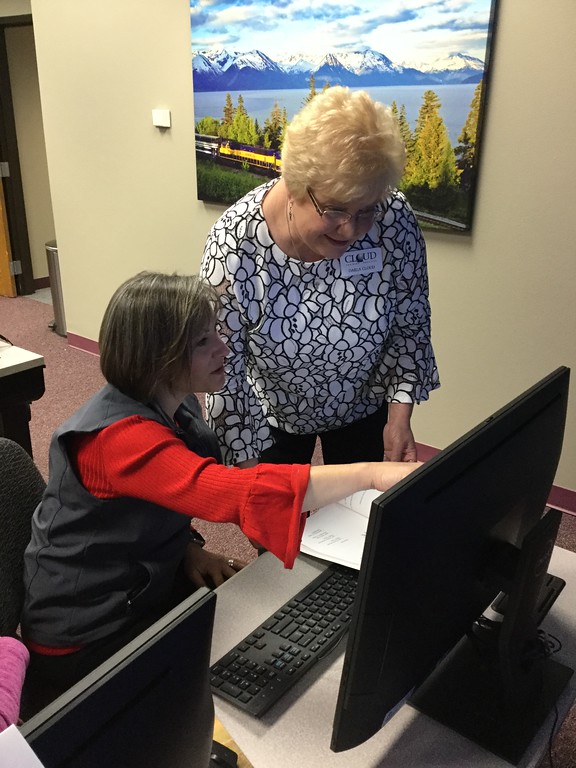 Cloud Training Services
Cloud Training Services (CTS) is a Texas-based computer training company founded in 1996. We specialize in both online instructor-led and on-site Microsoft Office training. CTS can customize a training program to fit the needs of your organization.
Cloud Training Services has a mobile computer lab equipped with 14 computers, a projection system and screen. If you do not have an onsite computer training lab, we can bring the lab to you. We travel throughout Texas and New Mexico teaching large and small companies. Most students retain more of the training with hands-on classes. Our training also includes curriculum, course files and support after the class. We want to partner with your company to help improve the efficiency of your employees and help reduce job stress by helping your employees become more confident with Microsoft software.
We offer all levels of classes in software such as:
Excel

Word

Access

PowerPoint

Outlook

Project

And more
With more than two decades of computer training experience, we provide services to a wide range of markets. The markets we currently serve include banks, universities, hospitals and medical related industries, cable companies, utility companies, oil companies, law firms, CPA firms and various state entities. References on the quality of our training and personnel are available upon request.
We have a variety of classes on our schedule or we can create a custom course specifically for your organization.
Experience
Darla Cloud has been teaching computer classes since 1989. She has earned the Microsoft Office Expert Certification, a certification awarded by Microsoft acknowledging her expertise in Microsoft products. Darla is also a Certified Public Accountant and a Certified Technical Trainer. In addition to Darla's years of teaching, she has over seven years of accounting experience. Darla's accounting experience and love of teaching help make her an excellent trainer. She has spent years learning tips, tricks, and shortcuts that she will pass on during her classes.
Information for State of Texas Agencies
Cloud Training Services is listed on the CMBL (Certified Master Bid List) as a Certified Historically Underutilized (HUB) vendor. Our Texas Controller of Public Accounts Vendor ID is 1752745586300.
We Offer CPE to CPAs
Cloud Training Services has registered with the Texas State Board of Public Accountancy as a CPE sponsor. Our sponsor number is 008568. Learn more about our CPE classes on the CPE tab of this website.
This registration does not constitute an endorsement by the Board as to the quality of our CPE program.